Yekkil is Kerala's leading organized online home improvement retailer and building products. Our head office is located in Trivandrum. We have a wide range of products. We handle more than 100+ brands. Our product range offers standard quality products mainly plumbing, bathroom, sanitary ware, hardware, and electrical equipment. In Kerala's expanding market, our highly skilled professionals also provide civil contracting and maintenance servicing. Our presence across the value chain of processing, channel, enterprise, retail, and supply chain gives us a lot of strength and unique advantages. Our motive is to provide high-quality products at an economic price.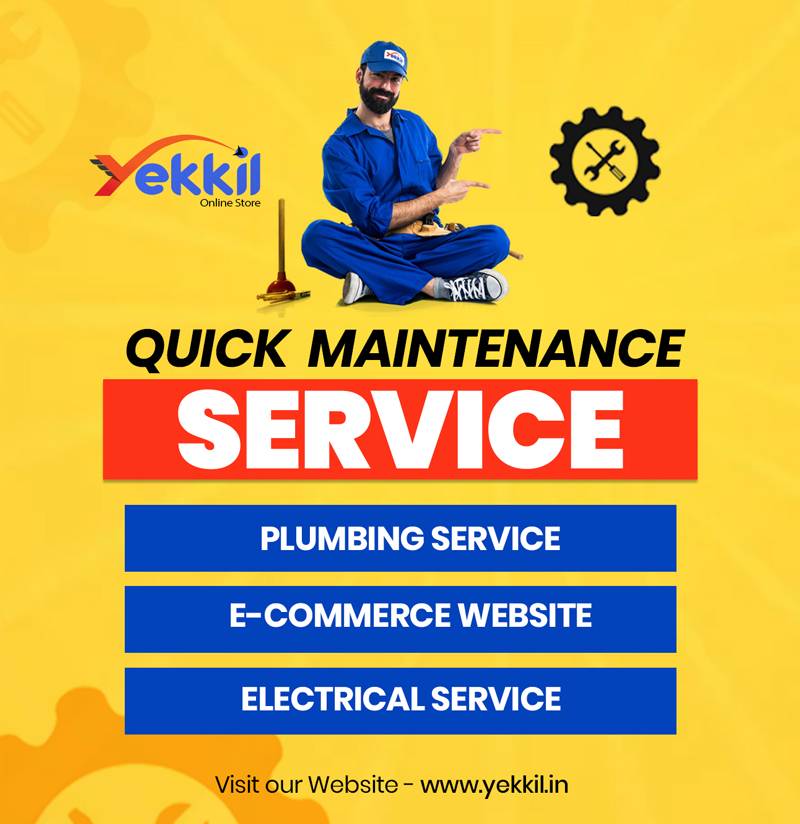 Construction equipment and Home appliances from Yekkil.

All-in-one online store for your complete construction and home appliance needs.
Yekkil provides a great online store to find the right products at the right price.
24/7 customer care support to help customers clear their doubts
Yekkil provides a great experience for its customers by supporting them.
Booking of services made online.
Yekkil provides a wide range of services, from plumbing to maintenance.
Trained professional staff.
The functioning of Yekkil is handled by well-trained professional staff.